Wire Balustrade Fittings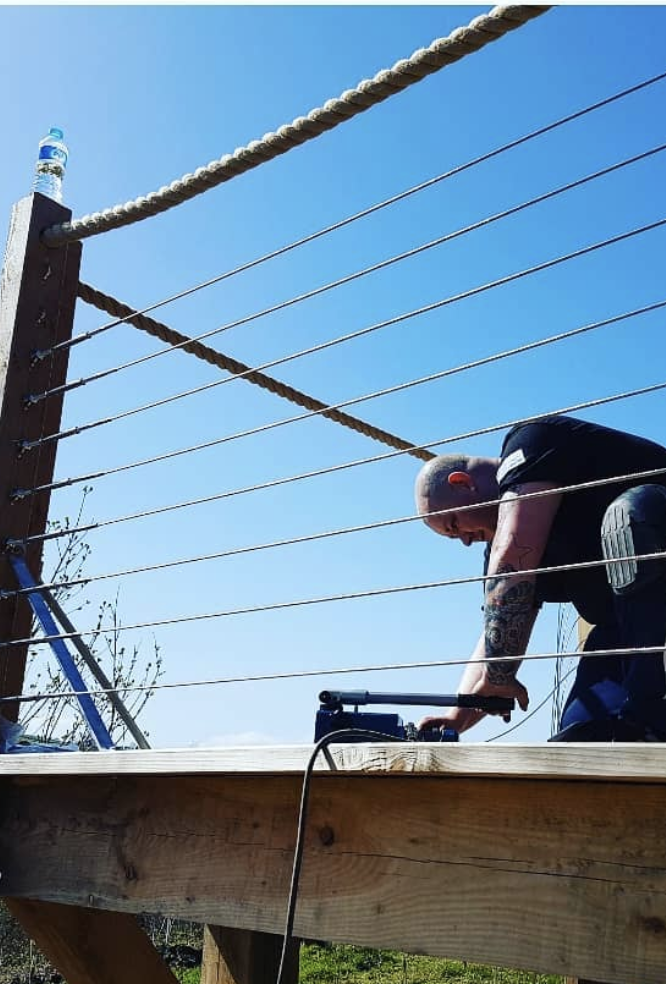 Stainless Steel Wire Balustrade & Fittings
Our high quality stainless steel wire balustrade infill kits offer everything you need for a DIY balustrade project, including decking and other outdoor use. Stainless steel wire rope is available to purchase by the meter or on value reels, along with a full range of fittings that are used for balustrade cable rail systems.
Accompanying balustrade fittings include swage ends, terminals, studs, adjusters & more to complete your project at unbeatable value. All our rope and fittings are marine grade, tough, durable and finished to a high quality.
There is no one in the UK who can match GS Products online prices for your wire balustrade project. We have supplied 1000's of customers ranging from small domestic wire rope decking to multi-national companies using our systems on commercial applications.
GS Products are the UK's leading supplier of Wire Balustrade Systems, No one has more fittings at a better price, buy your wire balustrade system from us today, we offer not only the wire and the fittings but also the DIY wire balustrade tools so you can easily install yourself
Wire Balustrade Guidelines
• We recommend using a 4mm 1x19 stainless steel wire rope is industry standard for wire balustrades. This is a stiff wire and stays straighter than other wire strands. 7x7 can be used with Balustrades also.

• Keep your balustrade runs straight, do not bend the wire around corners, if your system has multiple angles ALWAYS start a new straight run rather than try to bend your cable around a corner as you will not be able to control your cables tension and you could damage your cable whilst it is bending under strain.

• Never have a single run longer than 10 meters. If your single run of balustrade is over 10 meters you should start a new run.

• Always try to incorporate an adjuster/tensioner in each run which will enable you to prevent any slack if your balustrade cable stretches over time.

• Balustrade wire rope infill should not be able to trap a child, a 100mm diameter sphere should not be able pass through the gaps in-between your wire or any part of your system.

• Your wire balustrade cable must be 4mm diameter minimum.

• Always use stainless steel wire and fittings, these will last a lifetime both indoors and outdoors.

These points are just here to help you, for detailed advice please contact your local planning officer