Steel Wire Rope DIY Swageless Terminal Ends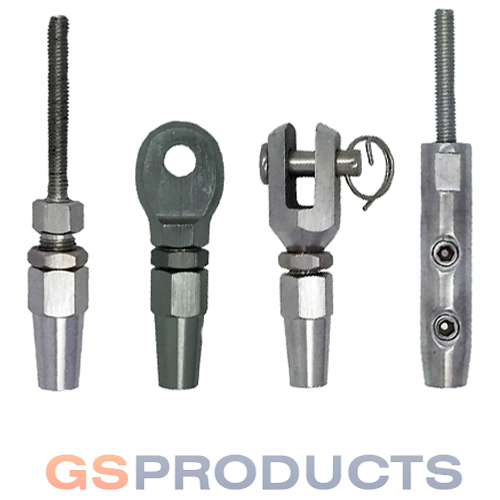 DIY Swageless Terminal Ends - Steel Wire Rope
These DIY Swageless Terminal Ends offer an easy alternative to swaging Steel Wire Rope and require no specialist tools to fit.
The Compression Fittings are supplied fully assembled and can easily be secured using a spanner for a fast and strong fitting. They are marine grade, made from A4-AISI 316 polished A4 Stainless Steel, tough, durable and corrosion resistant. They are ideal for outdoor and maritime use.
Our Swageless fittings are available in a range of diameters for SWR: 3mm, 4mm, 5mm, 6mm, and 8mm. Fitting instructions are provided and we also feature product videos to show you how to fit these terminal ends to your Steel Wire Rope using this new swageless system.