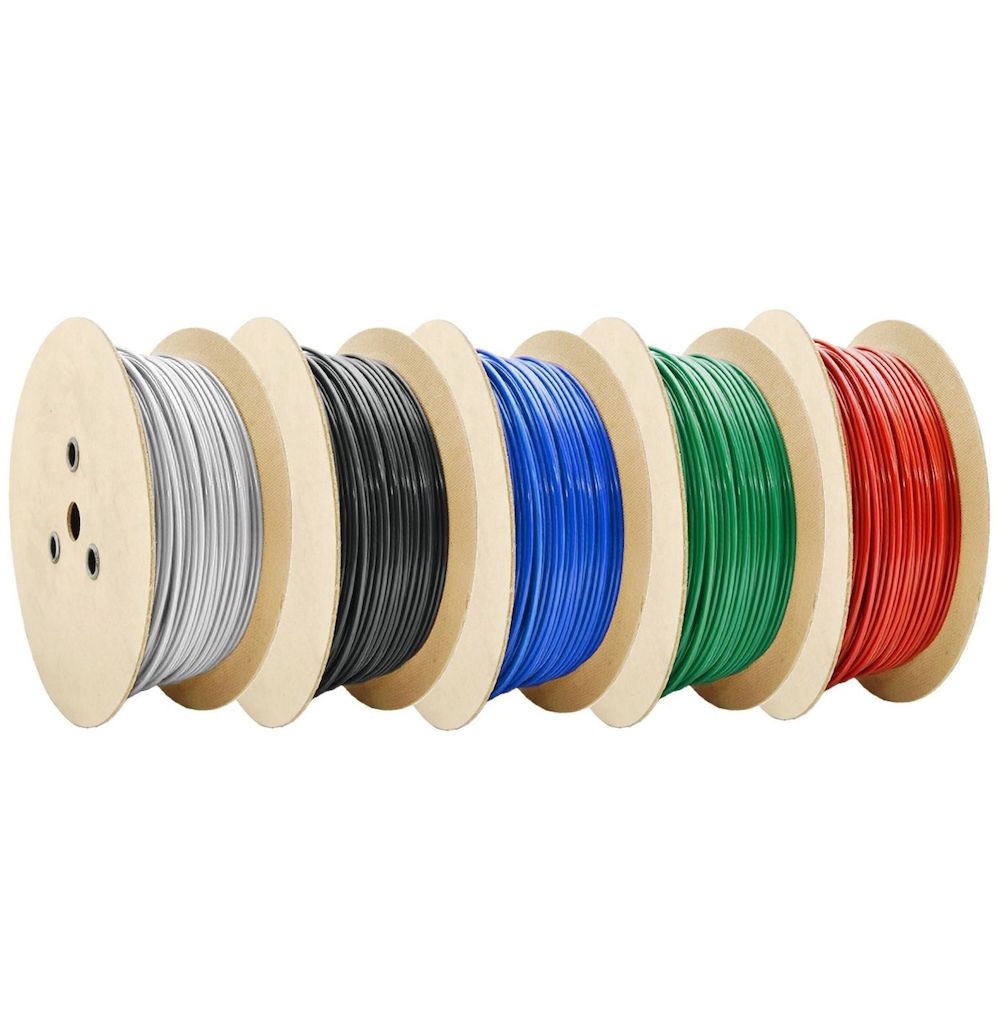 Coated Steel Wire Rope | PVC & Nylon Steel Wire Rope
Also known as plastic coated cable, we have many colours and diameters which are excellent for security cables, display cables, marine applications and more. Colours available in many colours to suit.
Stainless Direct also stock NYLON 11 coated steel wire rope, NYLON 11 is 5x tougher than PVC coating and it is suitable for load running applications over pulleys etc.
All of our pvc or nylon covered steel wire ropes are available to order to your custom required length or in 100 meter value reels