Blackened Steel Wire Rope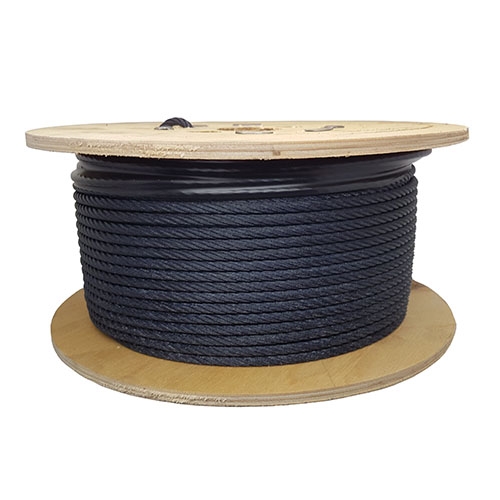 Black Galvanised Steel Wire Rope
Our Black Steel Wire Rope is galvanised and anodised for a smooth matt black finish. Marine grade, it is tough, durable and corrosion resistant, for indoor or outdoor use.
With a black finish it is ideal if you want a discreet look, being nonreflective it can be used in retail shop displays and is popular in entertainment venues such as theatres and cinemas.
Available in a range of diameters from 3mm to 13mm, in 100m reels.