Stainless Steel Chain Anchor Swivels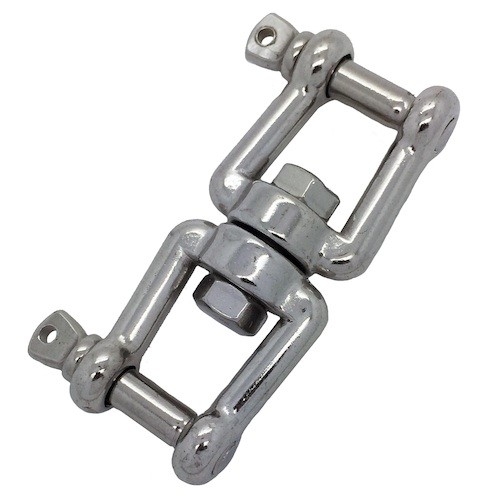 A4-AISI 316 Marine Grade Stainless Steel Chain Swivels.
Highly polished finish.
Anchor swivels are an important part of your anchor line, they ensure your anchor performs to it's best ability and also avoids snagging and twisting your anchor chain.
Single and double anchor connectors are available along with eye and jaw pattern swivels - all come in multiple sizes.